Chat Moderator
HurricaneLucas4064 is a chat moderator of the Hypothetical Hurricanes Wiki. They oversee the chat and ensure all users adhere to the chat guidelines. If you need their help, send them a message wall or visit their administration page.
The sandbox of loveliness is right here.
Who the heck am I?
Why hello there, <insert name here>!!! This is unexpected, but here's my userpage!
My name is Lucas, and I have been a member of HHW since January 12, 2019. You can call me The Dog King if you want to. I am a former chat moderator, but I am still editing consistently on the wiki and am quite active on our Discord server. I am happy to say that I have so many great friends that assure my well-being and rely on my daily updates of our local weather. I have been interested the weather since the age of four when I picked up an interest of the weather on our local television networks. More specifically, I have tracked hurricanes since I was seven years old, beginning in the lackluster 2013 Atlantic hurricane season. I found out about this wiki sometime in 2016 and have wanted to be a part of it since. Thankfully, I can now edit on it! Below is even more information about me, if you even care.
First off, I consider myself an introvert, since I am very antisocial and do not like associating myself with "popular" people in school. I am a proud "nerd" and I strive to get straight A's in school. I really like hurricanes (self-explanatory) and basically just weather in general (self-explanatory). I have also played the piano since I was 8 years old, and to be even more exact, since June 2, 2014. I love piano, but I have to give credit to my mom for signing me up for it. I did my first Solo and Ensemble Contest in April 2019, getting a Superior Rating. I am the oldest of three, having a younger brother and a younger sister. Also, I LOVE dogs, and I have two of my own which are Bruno (5), a Boxer, and Lulu (3), an English Bulldog. My puppies love and adore me, probably because I do everything for them. I used to be afraid of dogs, but then my family adopted Bruno. He changed my life forever. Additionally, we used to have another Boxer named Daisy, but she was not the right fit for our family, so she is now living with another family. I also really like warm weather, anything in the upper 60s, 70s, and low to middle 80s is my kind of weather. I also like to read, especially in the warm summer mornings. My favorite genre is fantasy/sci-fi.
Now let's get to what I don't like. Out of all things, I probably dislike sports the most. Okay, let's be real here, I don't really like watching sports in person or on TV, especially not playing them in person. On the contrary, I do enjoy watching college football (Go Buckeyes!). I also strongly disapprove of winter. Ugh, talk about being a winter baby, I am cold all the time, mainly in late-fall, winter, and early-spring. You can usually find me in two layers of clothes in my bed of six blankets during this time.
Below, these userboxes describe some random thoughts about me:
| | |
| --- | --- |
| 14 | HurricaneLucas4064 is currently 14 years old. |
| | |
| --- | --- |
| 254K Edit | HurricaneLucas4064 made the 254,000th edit on HHW. Somehow. |
| | |
| --- | --- |
| 279K Edit | HurricaneLucas4064 made the 279,000th edit on HHW. Somehow. |
| | |
| --- | --- |
| 303K Edit | HurricaneLucas4064 made the 303,000th edit on HHW. Somehow. |
| | |
| --- | --- |
| Français | HurricaneLucas4064 a un parti pris pour le français. |
| | |
| --- | --- |
| | HurricaneLucas4064 is a chat moderator of Hypothetical Hurricanes Wiki, which means that they are like a Category 1 hurricane. |
| | |
| --- | --- |
| Cyclone Lucas | HurricaneLucas4064 absolutely cannot wait for Cyclone Lucas to occur in the Australian region in the very near future. |
Future Hiatuses
June 8-11, 2020 - Washington D.C. School Trip
July 5-11, 2020 - Trip to Disney World in Orlando, Florida
My Pages
My Planet Puppy Pages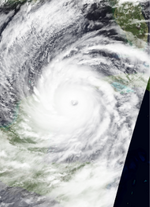 My Atlantic Season Pages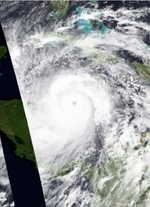 My Eastern Pacific Season Pages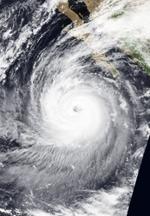 My Western Pacific Season Pages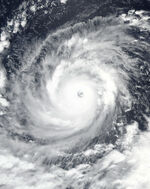 My Southern Hemisphere Season Pages
My Miscellaneous Pages
Dates of Accomplishments
Dates of Accomplishments
Joined: January 12, 2019

1st edit: January 12, 2019

500th edit: March 10, 2019

1,000th edit: May 4, 2019

2,000th edit: July 22, 2019

3,000th edit: October 18, 2019

Autopatrolled: April 13, 2019

Chat Moderator: July 30, 2019 (1st tenure),

March 23, 2020 (2nd tenure)

Rollback: If ever

Junior Administrator: If ever

Administrator: If ever

Bureaucrat: If ever
My Usercane
Main article: Usercane Lucas
Category 1 usercane (NUC)

As of
March 28, 2020
Location
Eastern Caribbean Sea
Intensity
75 mph, 987 mbar
Movement
NW at 6 mpd
On January 12, a trough developed in the far eastern Atlantic Ocean, encountering some very dry air and being unable to strengthen further. After leaving that body of unfavorable conditions, it began to intensify, and develop a closed circulation. On January 19, it was classified as Tropical Userpression Two. Two would stall in intensity and would only strengthen five days later. On January 26, it intensified into a tropical userstorm and was named Lucas. It slowly intensified over the following three months, and on April 12, it intensified into a severe tropical userstorm. Over the next few months, Lucas continued to intensify and eventually became the first usercane of the season on July 30. Despite strengthening throughout the rest of 2019, Lucas weakened to a severe tropical userstorm on January 15. However, whilst passing through the Leeward Islands on March 23rd, Lucas regained usercane intensity.
Current storm information
As of March 28, 2020, Usercane Lucas is located in the eastern Caribbean Sea. Maximum 1-minute sustained winds are at 75 mph (120 km/h). The minimum central barometric pressure is 987 mbar (hPa) and the system is moving northwest at 6 miles per day.
...LUCAS HEADING FOR PUERTO RICO AND THE VIRGIN ISLANDS...
---
Saturday, March 28, 2020
Public Advisory
Location: Eastern Caribbean Sea
Moving: NW at 6 mpd
Min pressure: 987 mb
Max sustained: 75 mph

Days as [insert role here]
Total - 442 days (and counting!)
Pre-Userpression - 7 days
New User - 7 days
User - 76 days
Autopatroller - 176 days
Chat Moderator - 176 days (and counting as of March 29th, 2020)
Hurricanes I have lived through (that I remember)...
Remnants of Hurricane Isaac (2012) - I remember when my family was at a grocery store and there were lots of clouds from the storm.
Hurricane Sandy (2012) - this storm was so bad in our area that we got off of school for a day. We got tons of rain and wind.
Typhoon Nuri's (2014) cold snap - BRRR! It sure got cold from the aftermath of this typhoon.
Remnants Tropical Storm Bill (2015) - we got some rain and wind from this system.
Tropical Storm Colin (2016) - I was at Disney World for this and I distinctly remember lots of rain
Remnants of Hurricane Harvey (2017) - we didn't get as much rain as Texas did, but we still got a decent amount of precip.
Remnants of Hurricane Irma (2017) - this storm was so large when it moved into the United States that pretty much the entire eastern half got at least clouds. We got some rain and wind.
Remnants of Hurricane Nate (2017) - we got a decent amount of rain from this storm.
Remnants of Tropical Storm Alberto (2018) - more rain and wind.
Remnants of Tropical Storm Gordon (2018) - okay, this is where we got a lot of rain. The rain kept coming down from this storm.
Remnants of Hurricane Florence (2018) - more rain on top of the plethora given by Tropical Storm Gordon
Remnants of Hurricane Willa (2018) - even more rain on top of what we had. The ground is so saturated at this point.
Remnants of Hurricane Barry (2019) - we got a good amount of rain from Barry, we did need the rain this time.
Remnants of Tropical Storm Olga (2019) - didn't impact us directly, but the system it was accompanied with gave us rain and lots of wind.
To be continued!
Community content is available under
CC-BY-SA
unless otherwise noted.