Online

Current Status
This infobox says Kiko is currently online.
Hello there, <insert name here>! Welcome to my userpage! I'm Kiko, a 13 year old LGBTQ+ furry that likes Hurricanes, Music, Geography, History, etc. I originally joined HHW in 2017 but was blocked for underage (how tragic). But, I rejoined in September 2019 and have more-or-less been here ever since!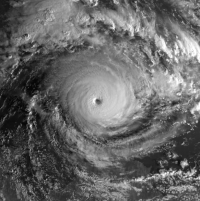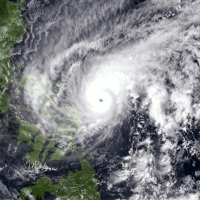 Feel free to message me on my message wall! (I also used to be Dezcrafter/Kiko leopard)
Enjoy the rest of the userpage! (even though it sucks LOL)
| | |
| --- | --- |
| | Kiko Snowe is an autopatrolled user of Hypothetical Hurricanes Wiki, which means that they are like a severe tropical storm. |
| | |
| --- | --- |
| 13 | Kiko Snowe is 13 years old. |
| | |
| --- | --- |
| Pronouns | Kiko Snowe likes to be called either of two sets of pronouns: He/Him and They/Them. |
| | |
| --- | --- |
| 🌈 | Kiko Snowe is part of the LGBTQ+ community. (Specifically, Kiko is mixed orientation, being both Gay and Panromantic) |
| | |
| --- | --- |
| 10k | Kiko Snowe created the 10,000th article on HHW! (the article is here!) |
Current status
Credit to Bob for making this original infobox.
Current status:
Category 3 hurricane
Current winds:
120 mph
| Category | Information | Current Rating |
| --- | --- | --- |
| Dissipated | DONE. No chance of returning. I'm in this stage if I am gone FOREVER with nearly no chance of ever returning. I have dissipated. This is basically "ABSOLUTE RETIREMENT." | No |
| Remnant low | Interest has decreased, or I am way too busy off-wiki to contribute here. In this stage I am mostly retired, although there is still a chance I may return to being a very active user and regenerating at some point. | No |
| Tropical Depression | In this stage, I am semi-retired from the wiki, real-life events prevent me from being active, or I am taking a long break from the wiki. I will stop in from time to time at this stage, but I will not be very active at all. | No |
| Tropical Storm | Uh oh! I have weakened below hurricane status! At this stage, I make edits every few weeks, and am nearing semi-retirement. I still edit from time to time, but my activity is fairly limited. | No |
| Category 1 hurricane | In this category, I come on from time to time about once a week or so. At this stage I'm still semi-active, but I won't be on every day. However, at this rating, there is a good chance I will become fully active again at some point. | No |
| Category 2 hurricane | Real-life events, such as school, limit me from being fully active on this wiki. However, I am still very interested, and edit several times a week, appearing on average about 5-7 days each week. In this stage, I'm either starting to become active or starting to go inactive. | No |
| Category 3 hurricane | At this category, I am fairly active, editing most days. I'm on Discord quite frequently, but not all the time. On average with this rating I edit every day, but may not make many seasons or new pages. However, I am still very interested in the wiki, and am not close to going inactive. | Yes |
| Category 4 hurricane | In this category, I'm on for an average of 3-5 hours a day, every day without missing any days. I'm also quite active on Discord too. | No |
| Category 5 hurricane | In this category, I am on every day for over 5 hours a day. My hurricane interest is as strong as it will ever be. I will edit a lot, and be on Discord nearly all day. I am most commonly in this stage on Summer Break when I am not on vacation, on Christmas Break, or Spring or Fall Break. | No |
| Subtropical Cyclone | During this stage, I am only going to have limited access to HHW. I am most likely on vacation, family is visiting or I am suffering through an internet outage. In most cases I will be able to check HHW for a bit, but I won't be able to spend a lot of time on HHW if I'm a Subtropical Cyclone. | No |
Userstorm
Article + Advisory
Severe Tropical Userstorm Kiko
...KIKO HOLDING STEADY AS IT CONTINUES MOVING EAST-NORTHWESTWARD...
---
Saturday, July 25, 2020
Public Advisory
Location: East of North Carolina
Moving: ENE at 5 mpd
Min pressure: 997 mb
Max sustained: 60 mph
Timeline

Community content is available under
CC-BY-SA
unless otherwise noted.